When creating a LSMW to create a new material master, at the end part, you get the error "You have not fully maintained the descriptions" Message no. MG171. I am using the Standard batch/direct input" and Program Name RMDATIND.

Or

I am getting this error and could not find answers and have tried several combinations with the SPRAS field with no luck.
Error : Several descriptions exist for language EN

Solution:

Firstly, ZMMH1 structure, is but the same as standard structure BMMH1 has as well the description field and does not have a language field.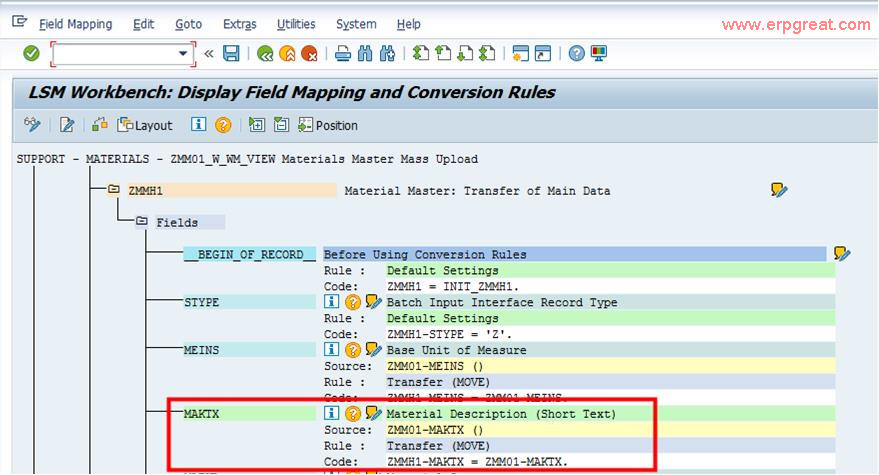 It is just so that BMMH5 must only have entries for other languages than your logon language.

So just exchange E to D and EN to DE in BMMH5 and try again.

I expect that you then get your material with English and German language. If that is the case, then you know that you can skip BMMH5 if you only need one language in your material master.

In this example, I do not have other language so I removed it.

Multiple language description can be found in MM02 / MM03 (click Additional Data)