Not sure why this description change was necessary since SAP mention that the behavior will be the same despite the description option "Text with Tabulators" as output format.

Symptom:

"After the upgrade you do not see the 'spreadsheet option' in the popup window when you click on the Excel symbol or in the Menu option (System/ List/ Save Local File) of any standard report or T-code."

Reproducing the Issue:

1. Execute the report or T-code.
2. Click the menu path: List -> Export -> Spreadsheet or Menu option -> System -> List -> Save Local File.
3. See pop-up box with the various formats to save in:
uncoverted
text with tabs
rich text format
html format
in the clipboard
The 'Spreadsheet' function is missing and a new option 'Text with Tabs' is available.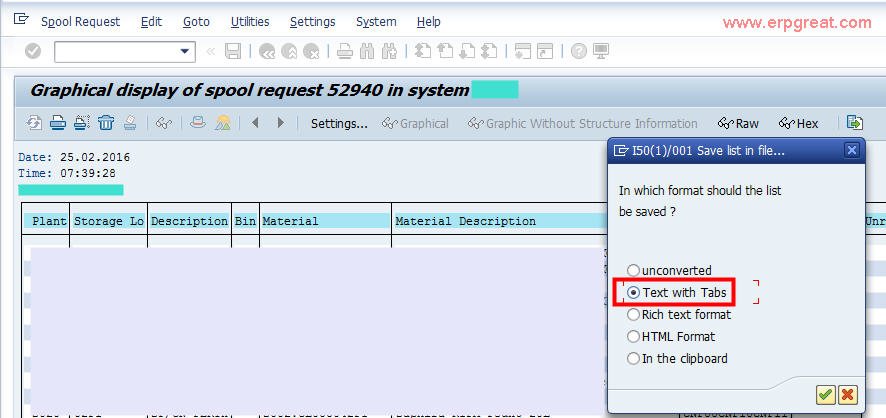 Cause:
"The description "spreadsheet" is renamed to "text with tabulators". The reason for this change is that the result of an Excel file download has never been a true binary Excel export but more like a text file labeled with extension 'xls'."
Solution:
"Please use the option "Text with Tabulators" as output format. The behavior will be the same despite the description."
SAP Notes Reference:
2083705 - Save Local File - Spreadsheet option is missing after Support Package SAPKB74001
2094034 - List download in "Text with Tabs" format in Unicode system; file name extension XLS and code page 4103
1776721 - Spreadsheet for list in local file
975868 - Conversions when downloading spreadsheets