How to copy the same configurable material profile to anther material?
Tcode: CUCK - Copy Configuration Material
Program: RCU_COPY_KMAT - Copy Material Master, Profiles, and Class Assignments for KMAT
RCU_COPY_KMAT is a standard ABAP report available within your SAP system (depending on your version and release level).
If you would like to see the full code listing simply enter the object name ( RCU_COPY_KMAT ) into the relevant SAP Transaction such as SE38 or SE80.
The program RCU_COPY_KMAT will create the new material, configuration profile and assigns the class as well.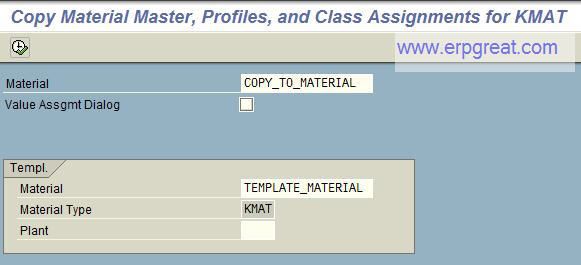 Notes:
Creating Configurable Materials through CUCK Transactions means all views of template materials get copied to it.