How to make GR Based IV tick mandatory while creating Info record?
For the material/vendor combination, Info record has priority.
Transaction screen: ME12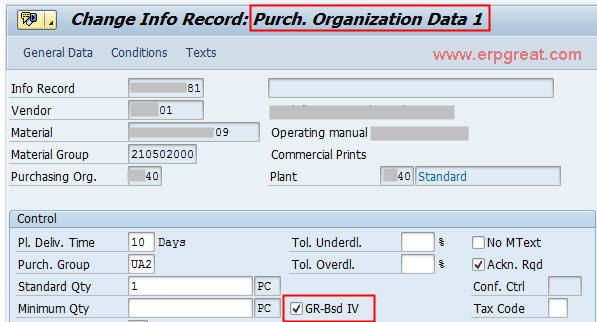 But whenever you use the vendor for a stock material, then it will be defaulted from Vendor Master Record (If info record is not there).
Transaction screen: XK02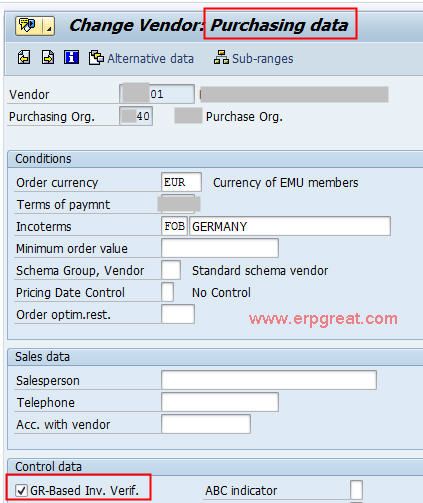 When you will create the PO next time, then GR based IV info. will flow from automatically created Purchase info. records from previous PO.
Notes:
You can set GR Based IV tick as Mandatory field on purchase order document type level in the IMG configuration.
For change of field status you can go with below mention path: -
SPRO -> Materials Management -> Purchasing -> Purchase Order -> Define Screen Layout at Document Level.
Select document type of purchase order and change field status as per your requirement.