Mass Change Material Group In Materials Master
How I can move several materials belonging to one Material Group to another Material Group?
1. SE16 - MARA table find all the material with OLD_material_group.
2. MM17 - select TABLE as MARA and FIELDS as MATKL (material group), press execute.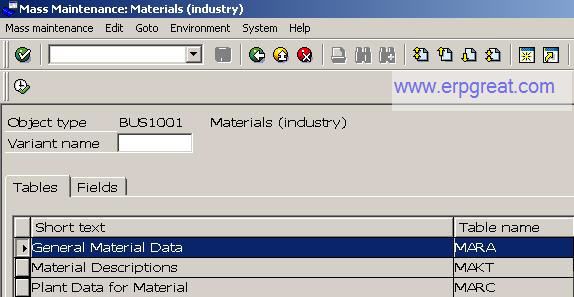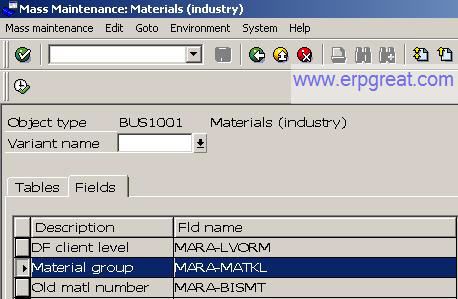 3. In tab "Data Records to be changed", copy all the materials you have selected in step 1. Press execute.
4. In NEW VALUES field enter NEW_material_group. Press 'Carry out a mass change' button.
5. Press Save.
6. Check in MARA table for materials with new material group.
Get help for your SAP MM problems
Do you have a SAP MM Question?
SAP MM Books
SAP Material Management Certification, Interview Questions and Configuration Reference Books
SAP Material Management Tips
SAP MM Configuration Tips and Materials Management Discussion Forum
Best regards,
SAP Basis, ABAP Programming and Other IMG Stuff
http://www.erpgreat.com
All the site contents are Copyright © www.erpgreat.com and the content authors. All rights reserved.
All product names are trademarks of their respective companies. The site www.erpgreat.com is in no way affiliated with SAP AG.
Every effort is made to ensure the content integrity. Information used on this site is at your own risk.
The content on this site may not be reproduced or redistributed without the express written permission of
www.erpgreat.com or the content authors.