One of the partner function type VN was grey and user cannot change it.
Answer:
This is controlled from the SAP configuration tcode SPRO and can be changed accordingly.
XK02 data is grey and no change can be done.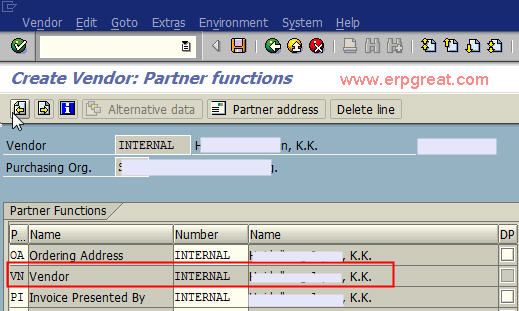 To change the configuration settings.
IMG - Materials Management -> Purchasing -> Partner Determination -> Partner Settings in Vendor Master Record -> Define Partner Schemas (here select the line item on the right and click Partner Functions in Procedure)
Untick the No Change and save it.
Re-enter the tcode and you now be able to change it.