How To See The Material for Preventive Maintenance
How can I see the material for preventive maintenance for next one year, (no order is created for next one year) and what is the use of IP19 (stimulation)? It will give the value added for this requirement?
By: Graham Johnston
To report material required in the future in Maintenance Plans first of all they have to be assigned to the task lists that is assigned to the Maintenance Items. The report I use is IP17 where you can list the Maintenance Items using functional location, equipment, planner group etc. Select the items to be analysed and select "Cost Estimate". Add your period of analysis and the report looks like below. The report is based on the cost elements assigned to the parts of the task list e.g. Internal labour, external labour, internal material, external material etc.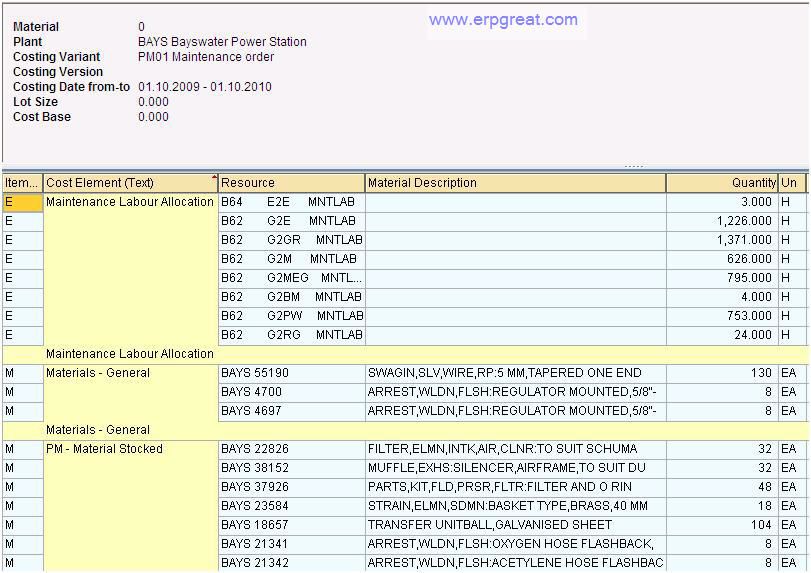 The second question about IP19. This is a graphical representation to when the work orders will be due in the future. This report is good if you just want to see how your preventive work will look and clash with others for work load. There are some good graphical options for resource loads per month, week & daily just select the relevant button (see below for graph). Have a play because you can get some good reports from this transaction.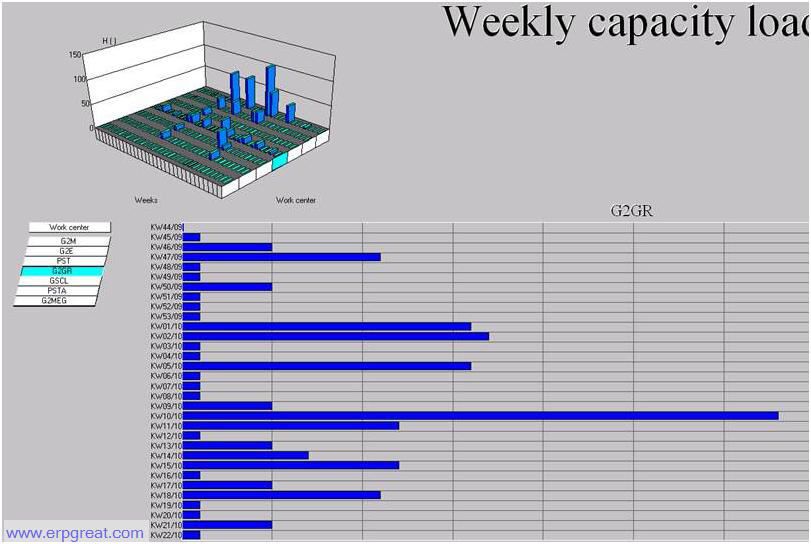 Have a SAP PM Problems?
SAP PM Forum - Do you have a SAP PM Question?
SAP Plant Maintenance Books
SAP PM Books - Certification, Interview Questions and Configuration
SAP PM
SAP PM Tips and Plant Maintenance Discussion Forum
Best regards,
SAP Basis, ABAP Programming and Other IMG Stuff
http://www.erpgreat.com
All the site contents are Copyright © www.erpgreat.com and the content authors. All rights reserved.
All product names are trademarks of their respective companies. The site www.erpgreat.com is in no way affiliated with SAP AG.
Every effort is made to ensure the content integrity. Information used on this site is at your own risk.
The content on this site may not be reproduced or redistributed without the express written permission of
www.erpgreat.com or the content authors.