Workflow of Purchase Requisition Release Strategy
Configuration of Purchase Order Release Strategy
Following is the procedure for workflow enabling of "Purchase Requisition Release Strategy":
1. The standard workflow template provided by SAP for PR Release is WS00000038. This information could be retrieved from the SAP help.
2. It is assumed that the release procedure has been setup in the system by the functional consultant, as shown below: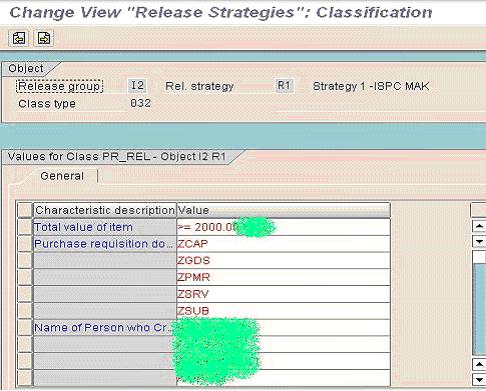 3. The customization of the PR Release Strategy could be verified at the following location:
SPRO à SAP Reference IMG à Material Management à Purchasing à Purchase Requisition à Release Procedure à Procedure with classification à Setup procedure with classification
4. Click on workflow in the above screen (screenshot shown below):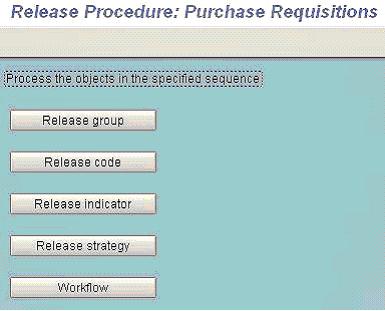 5. Now define the recipients of the PR Release work item as per the release group (refer to screenshot below). For testing purposes, the recipient type is taken as "US", instead this can also be taken as Position, Organization Unit and others.

6. Now go back to the previous screen and click on "Release Codes". Here enter the value "1" in the workflow column for the release groups the workflow has to be configured.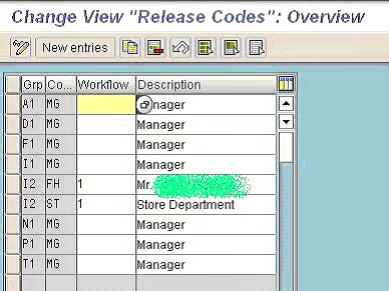 7. Activate the event linkage of the workflow either in SWDD or PFTC.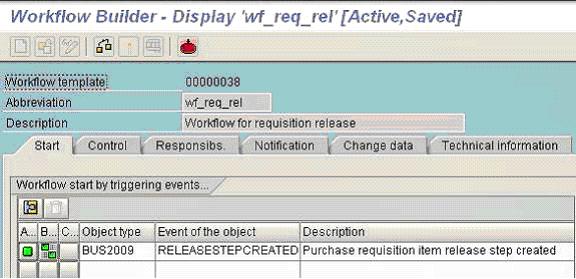 8. Mark all the tasks (unless background tasks) as "General Task" in the agent assignment and generate.
Tips by : Suresh Kumar Parvathaneni
PO and SO WF
Purchase Order and Sales Order Workflow
Get help for your SAP WF problems
Do you have a SAP WorkFlow Question?
SAP Books
SAP Certification, Interview Questions, Functional, Basis Administration and ABAP Programming Reference Books
SAP WorkFlow Tips
SAP Business WorkFlow Tips and WF Discussion Forum
Best regards,
SAP Basis, ABAP Programming and Other IMG Stuff
http://www.erpgreat.com
All the site contents are Copyright © www.erpgreat.com and the content authors. All rights reserved.
All product names are trademarks of their respective companies. The site www.erpgreat.com is in no way affiliated with SAP AG.
Every effort is made to ensure the content integrity. Information used on this site is at your own risk.
The content on this site may not be reproduced or redistributed without the express written permission of
www.erpgreat.com or the content authors.