User had just created a sales order VA01 and checked the delivery date of the sales order as well as the schedule line categories.

They look fine. However as soon as User try to create a delivery in VL01, they get the following message:

No schedule lines due for delivery up to the selected date

Solution

Normally, this is a problem due to wrong "Selection date", while creating Delivery in VL01N.

When we go to create Delivery (VL01N), system by default takes to-day's date as "Selection date".

If we proceed with that, then you will get this type of error.

Actually, Selection date is the date, on which the shipping processing begins. That is either the "Material availability date" or the "Transportation planning date" whichever is earlier.

So, open your Sales order in change/Display mode, select the item , open the "Schedule line" tab in the item details.

Click on the "Shipping" button below.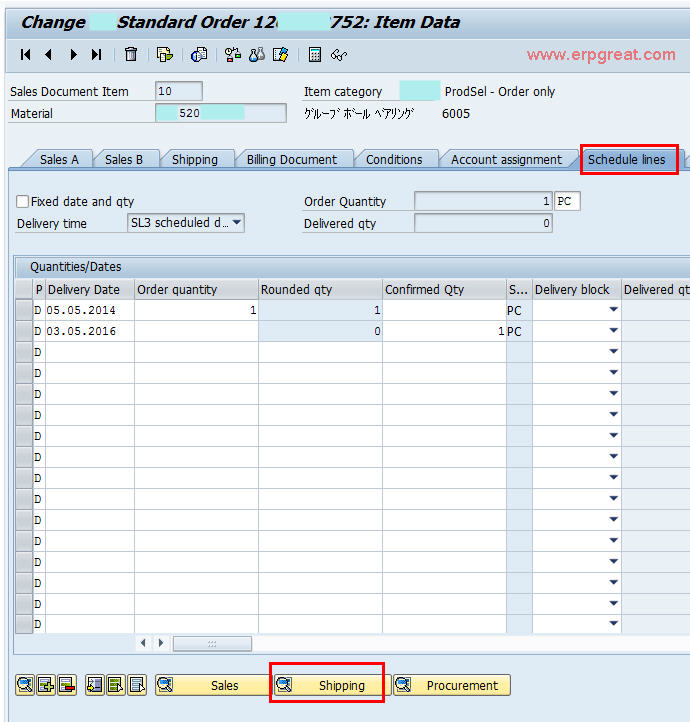 You will find the Scheduling dates in details.

Note the "Material av date" and the "Transportation planning date".

See which date is earlier, use that date as "Selection date" and create the Delivery (VL01N).
Suppose the "Material av date" is 09/08/20XX and let the "Transportation planning date" is 10/08/20XX, then use Selection date as 09/08/20XX while creating the Delivery.

Also

Check that you have run ATP at sales Order.

If ATP is run, you can try to do tcode CO06

and also check tcode CO09